TechStriker recognized as a top creative and design agency in India
Search results have become the new arena in which businesses duke it out for their customers' attention. Targeted ads and marketing campaigns have their place in modern marketing strategies, but companies that neglect the importance of SEO are putting themselves at a severe disadvantage. The same holds true for web design, development, and digital marketing services. All of these pieces are essential to a successful business strategy, and we've made sure our team is well versed in all of them.
We have some exciting news. It is with great pleasure we announce that we have been named an industry leader in India for the creative and design category, and one of the top SEO companies in India. This annual recognition comes courtesy of Clutch, a ratings and reviews platform for B2B service providers. Clutch helps firms make more meaningful partnerships by identifying top service providers across dozens of markets, and they do so using data-driven research. Factors for evaluation included marketing presence, social media efforts, and verified client reviews.
Out of all of Clutch's metrics, client reviews hold the most weight in determining the quality of a firm. We are fortunate enough to maintain an overall rating of 5.0 stars out of 5. In our most recent review, an engineer at a manufacturing company commented:
"Tech Striker's clear structuring of their processes make them stand out."
We are so grateful for this source of client feedback, not because of the potential for praise, but the potential for improvement. We have a strong base of reviews right now, but we cannot wait to see what else our clients have to say.
Although we boost the search rankings of our clients, we perform a much larger variety of services, and we have been recognized for those too. Clutch's sister-site, The Manifest, has highlighted us as one of the top web designers in India. The Manifest helps firms identify and address their business challenges, offering a wealth of knowledge in the form of industry reports and how-to guides. We were featured for the affordability and quality of our services, relative to other top firms in our area. Furthermore, we have included some of our best work in a portfolio on Visual Objects, a space for SEO services providers and other firms to showcase their work to potential clients.
We take pride in the services we provide, helping our clients maintain a better digital presence and better position themselves in their respective industries. We are proud of the acclaim we have received from industry analysts, but above all, we are grateful for the kind words of our clients. Our focus is to deliver top notch services for each and every one of our clients, and to know that they appreciate our work means the world to us. Thank you to all of our terrific clients for trusting us with your digital needs; we could not have done this without you and we cannot wait to see what else you have for us.
About Tech Striker
Tech Striker is one of the best website designing company located in Mohali, India. We offer a complete range of web design, web development, web hosting, professional SEO services and e-commerce solutions. Tech Striker was launched in the year 2007. Within the short span of time, we've mastered digital marketing ensuring clients flourish and create a unique brand experience. Because of our expertise in the latest tools and techniques, we're capable enough to offer 100% satisfying results across various sectors of web development and digital marketing.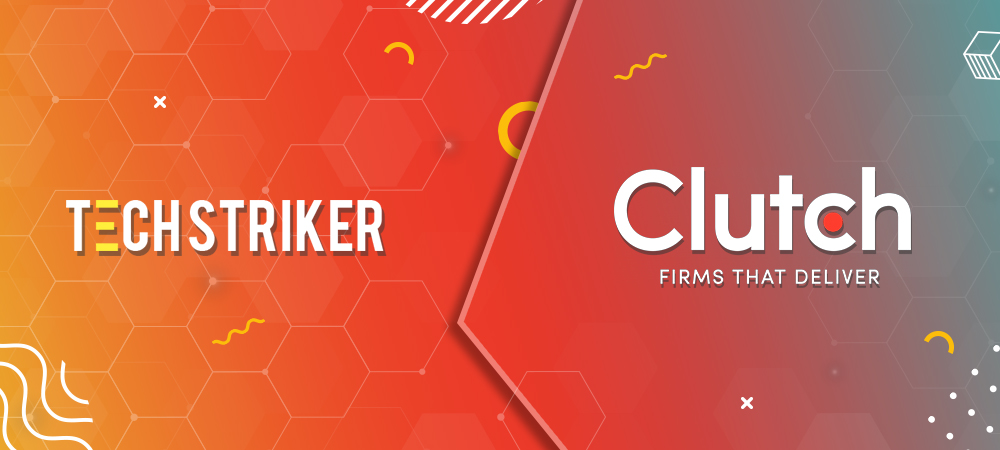 Our skills and professionalism translate into delivering quality work at each and every step. We work with a mission to get better than the best out of every team member. We ensure the best strategic outcome for website designing projects that enables our clients to get their business one level up. We make sure that our designs portray wow factor and also our award-winning success has always been a trade secret. We have a team of professionals and talented workers who does their job honestly. We try to complete our jobs perfectly and do not let customer's complaint.